Content library file filtering and sorting
Browse through your files quickly and easily.
You can filter your files by these types:
Document
Image
Video
Audio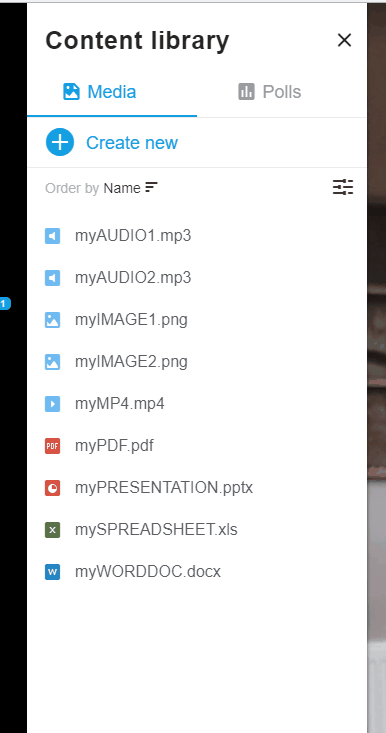 Sorting
You can also sort your files in ascending or descending order.
This can be done:
Alphabetically
By file size
By last modified date
By file extension type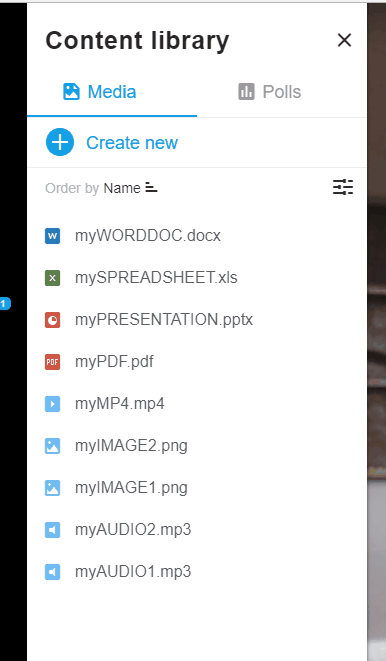 Quick tip: you can use filtering and ordering functionalities at the same time to make finding your important meeting files a snap!