Breakout Rooms allow you to assign audience users to smaller sub-groups where they can collaborate—until you bring them back into the main room.
Enabling Breakout Rooms
Breakout Rooms can be enabled when setting up a meeting or editing an existing scheduled meeting. Just click on the Advanced Options button, select the Access tab, and check the Enable Breakout Rooms button. Don't forget to hit the Save button!
Creating a Breakout Room
Upon entering the meeting room, click on the Breakout Rooms icon. The Breakout Rooms panel will appear: click on Create Breakout Rooms. From there, you can choose how many breakout rooms you need and how you'd like to distribute your participants.
Once done, all the breakout rooms you have created will show in the Breakout Rooms panel. You can Rename, Delete or Create a breakout room and also Add Users.
To start the breakout room, please click on Start Breakout to divide your participants into groups.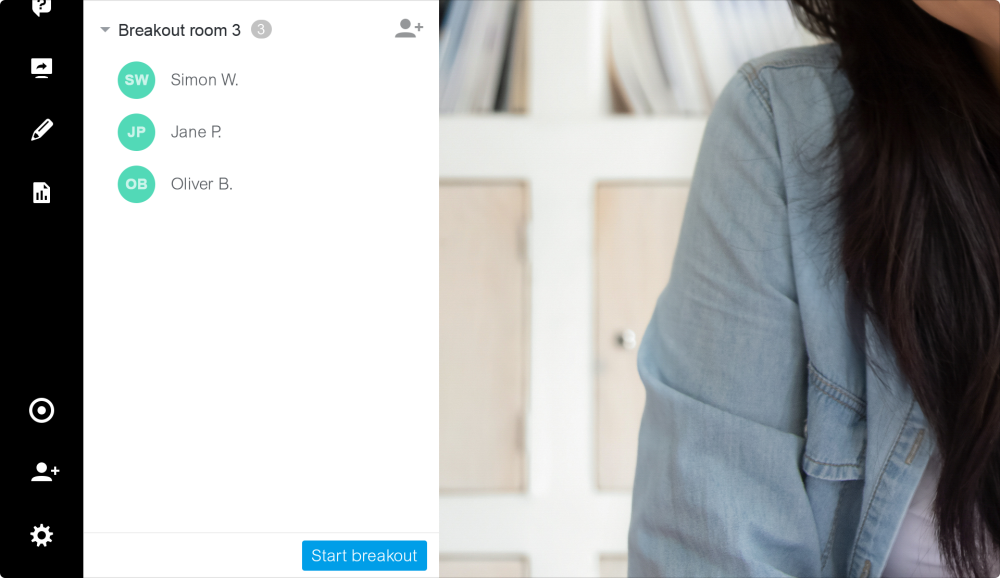 Note: Sessions can have up to a maximum of 300 breakout rooms. For more information on our breakout room functionality, please visit Digital Samba University.